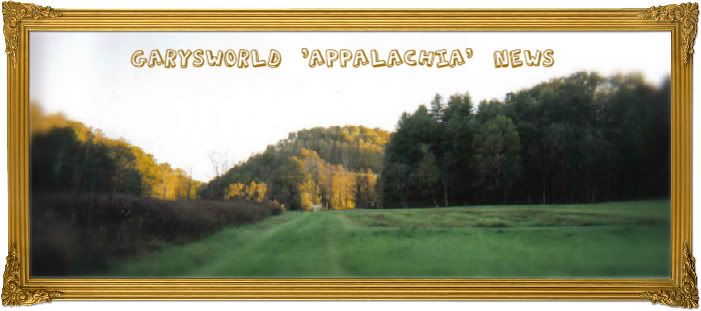 Morehead State junior volleyball student-athlete Laura McDermott has been on a lot of trips in her lifetime, but her latest one this summer might rank as her most memorable.
HAZARD, Ky. (WYMT) A space vacation sounds awesome, and if you're rich there are options out there. The problem is that most of us aren't rich.
RICHMOND - The public comment period for a Blue Grass Army Depot environmental assessment about the proposed explosive destruction technology facility has been extended to Aug. 23, according to a news release from the Bluegrass Chemical ...
Morehead State University's Seth Green, assistant professor of art and design, is a recipient of the prestigious Al Smith Visual Arts Fellowship from the Kentucky Arts Council, an award designed to honor high artistic achievement.
Mitch McConnell's campaign staff must be racking its brains to figure out what rhymes with Matt Bevin. The Kentucky entrepreneur and tea partier said Monday he will formally be announcing this week if he will go up against the Republican incumbent and ...
Pine Mountain, a ridge that runs for more than 100 miles and includes some of the highest elevations in Kentucky, is revered for its relatively undisturbed terrain and beauty—an embodiment of the Appalachian Mountain ecosystem.
Oprah Winfrey loves ale? Seems she likes Alltech's Kentucky Bourbon Barrel Ale, which made the list of "50 things to make you say wow" in the August issue of O, The Oprah Magazine.
Certified staff in public schools throughout the state completed an anonymous survey about teaching conditions this spring. The results of the Teaching, Empowering, Leading and Learning survey, or TELL, are available at Tellkentucky.
WVa
Va
Pa
Oh
NC
Tenn